---
Hvězdné datum: 54337.5
Datum premiéry: 29.11.2000
Hodnocení: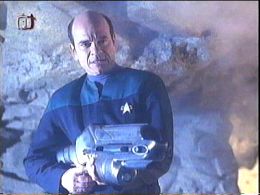 Vzbouřeným hologramům se podařilo uniknout Voyageru, ale před tím ještě unesli poručíka Torres na svou loď, protože chtějí využít její znalosti holotechnologie. Doctor, který se k hologramům dobrovolně připojil, začíná díky tomu pociťovat antipatie ke svému novému vůdci Idenovi. Mezitím se Seven pokouší řídit opravy ve strojovně Voyageru a posádka se dozvídá, že Doctor je zradil a přeběhl k nepřátelům....
---
| | | |
| --- | --- | --- |
| | Hlavní děj | |
---
Guest Stars
Jeff Yagner: [Iden]
Ryna Bollman: [Donik]
Michael Wiseman: [Beta-Hirogen]
Cindy Katz: [Kejal]
Spencer Garret: [Weiss]
Paul Eckstein: [New Alpha-Hirogen]
Theme By: Jerry Goldsmith
Creative Consultant: Jeri Taylor
Creative Consultant: Michael Piller
Consulting Producer: Brannon Braga
Co-Producer: Brad Yacobian
Producer: J.P. Farrell
Supervising Producer: James Kahn
Supervising Producer: Merri D. Howard
Supervising Producer: Peter Lauritson
Teleplay By: Raf Green & Kenneth Biller
Story By: Bryan Fuller & Raf Green
Directed by: David Livingston
Executive Producers
Rick Berman & Kenneth Biller
Co-Producer: Dawn Velazquez
Co-Producer: Bryan Fuller
Associate Producer: Stephen Welke
Executive Story Editor: Michael Taylor
Story Editor: Robert Doherty
Story Editors: Phyllis Strong & Mike Sussman
Co-Stars
Todd Jeffries: Hirogen One
Don McMillan: Hirogen Three
Chad Halyard: Hirogen Two
David Doty: Nuu'Bari Miner
Damon Kirsche: Nuu'Bari Hologram One
---
Poznámky
Cindy Katz (Kejal) hrála Yteppu v DS9: Second Skin.
Spencer Garrett (Weiss) hrál čtvrtečního Romulana Simona Tarsese v TNG: Drumhead
Paul Eckstein (New Alpha-Hirogen) hrál Fifth Limara'Son (nižší Jem'Hadarský důstojník) v DS9: Rocks And Shoals, mladého Hirogena ve VOY: The Killing Game, kontrolora Yosta ve VOY: Gravity, a dalšího Jem'Hadara v DS9: Dogs Of War.
---
| | | |
| --- | --- | --- |
| | Hlavní děj | |
---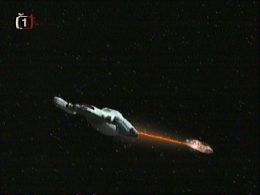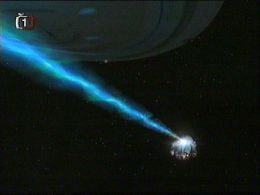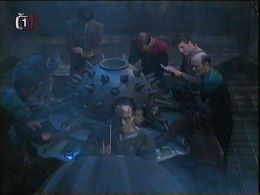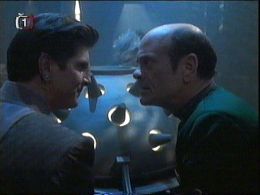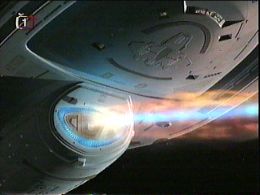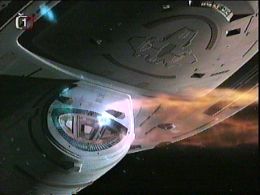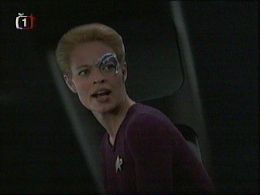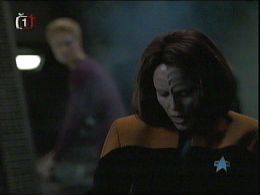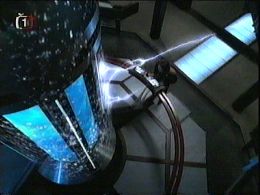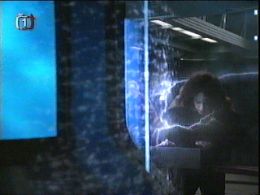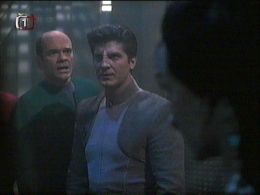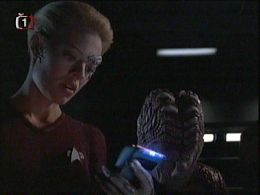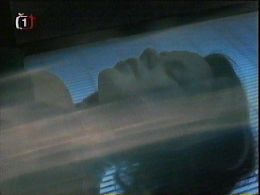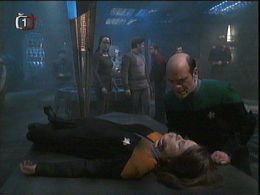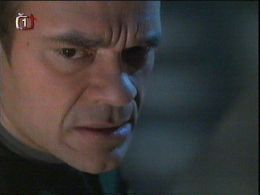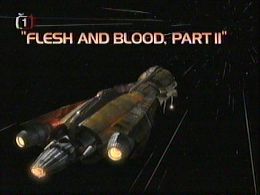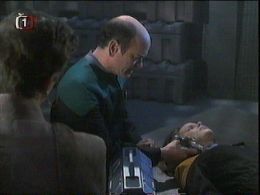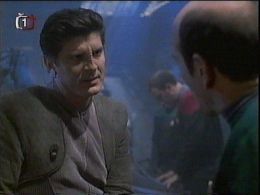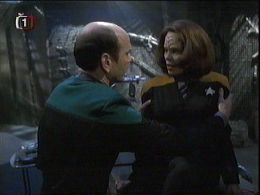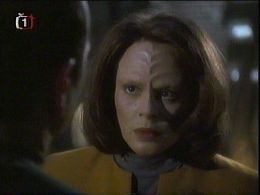 Další obrázky
[1] [2] [3] [4] [5] [6]
---
---